Frames & Lenses
Menai Eye Care will help you make the right choice of frames and lenses, ensuring the best visual experience and best value from the products you choose. Our highly qualified staff will take time to explain how the material, design and quality of each frame and lens combination will add to the comfort, reliability and clarity of your vision. We will help you you decide what to wear, and why.
Visit Us
Suite 8, 62-70 Allison Crescent, Menai.
Menai Metro Shopping Complex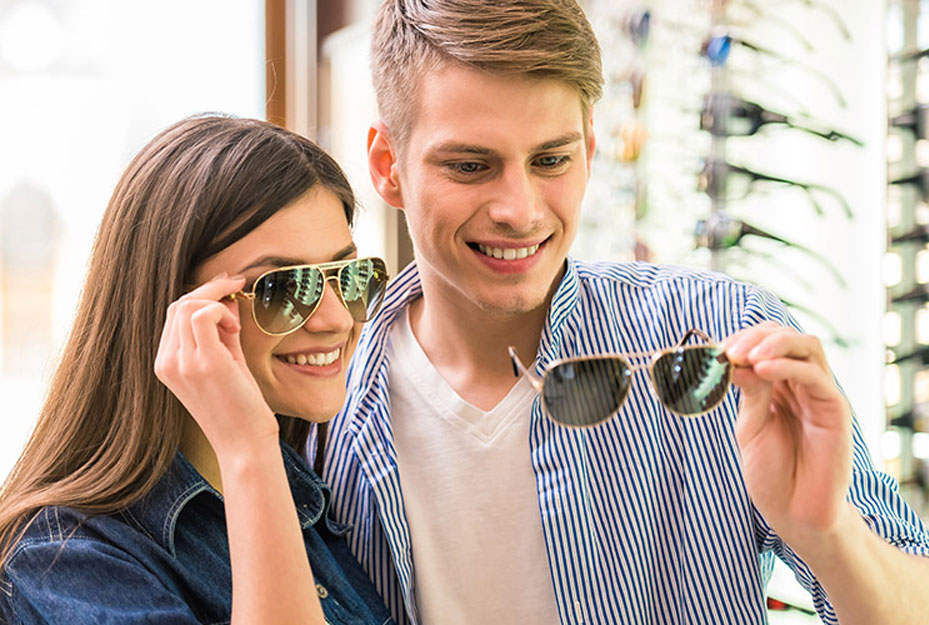 Glasses ? Contact lenses? Maybe both?
Spectacles are not only an aid to vision but can also be a great visual asset. Frames come in all flavours: from bright & funky to classically elegant; fun & quirky to subdued minimalism – the choice is yours.
The right choice of frame from a fashion house or boutique manufacturer will not only compliment the shape of your face, but the change of look could be just what you need. The lens choices available with modern technologiess in both material and design allow clear, easy to use lenses that maximise the benefits from your new prescription.
Menai Eye Care will help you make the right choice of frames and lenses, ensuring you're getting the best value from the products you choose. Colours, materials, quality, design, comfort, reliability and cost all contribute to your decision of what to wear, and why.
Have fun, be confident and see well at the same time.
Precision Optical Lenses
German Engineering by Zeiss.
Menai Eye Care uses precision optical lenses and the best innocative lens designs from Carl Zeiss Vision. With 170 years of experience in research and innovation in various fields of optics, Zeiss' vision and technology solutions include some of the clearest, user friendly multifocal lenses available.
Cutting edge manufacturing techniques are now able to create lens surfaces of the highest quality, that allow wide fields of clear vision with minimal distortion in multifocal lenses.
Sunglasses – Fun in the Sun
Quality sunglasses not only make you look good and feel good, but they protect the eyes from the harsh Australian sun. A good pair of sunglasses protects from UVA and UVB radiation that can harm the eyes, as well as cutting out uncomfortable, distracting glare.
Our selection of sunglasses includes a variety of styles to suit the whole family, offering remarkable contrast and clarity through clever lens engineering.
Protection never looked so good.
Frames for Men, Women and Children
We take great care to make sure your frames always represent excellent value and make you feel special.
At Menai Eye Care, our eyewear advisors are experienced, knowledgeable and have great taste! They work closely with your optometrist to make a seamless transition from your intangible prescription to the product you actually wear. Should anything ever need attention, we also offer ongoing service including frame repairs and adjustments for the life of your eyewear.
In addition to premium quality adult styles, we also stock a dedicated range for children, including tough, comfortable and good-looking sunglasses.
Contact lenses
Contact lenses come in a large range of varieties, materials and modalities. Our experienced optometrists will recommend the best contact lenses to fit your eyes, prescription as well as visual and lifestyle needs.
We fit a range of lenses including:
Myopia control lenses
Multifocal lenses
Lenses for astigmatism
Short or long sightedness
Soft lenses
Hard (rigid gas permeable) lenses
Specialty lenses for corneal conditions (eg Keratoconus)
Frames Gallery – Click to view full size images. Scroll left or right to view more!
At Menai Eye Care, we stock over 2,000 frames including fashion designer labels, sunglasses, children's frames and frames which are no-gap when claimed through your health fund. We choose good quality frames from reputable suppliers and can offer a manufacturing warranty on all our stock. We look for well-made and functional frames that will express each individual's personality and style.
Our qualified frame consultants will assist you to choose the perfect frame for your needs. Your frame must accommodate the prescribed lens, be well-fitting and comfortable in order for it to provide you with optimum vision.